HiFiMan HM901s DAP Digital Music Player
Secure One-Page Checkout
$2,029.00
Get 162 Miles
That's 2 x the Miles
When you spend $2,029.00. See details

HiFiMan

Authorised
---
This product is brand-new and factory sealed

Brand-new. Full Warranty.

Buy with confidence. This product is brand-new and authorized by HiFiMan for sale by Electronics for Less Canada.

HiFiMan HM901s
Available
2029
UPC : 703510596451
5% Price Promise
Warranty : 1yr Manufacturer

One Year Warranty
Parts and Labour Warranty
Canada-wide Coverage
HiFiMan Authorized
View the detailed warranty policy
14 Day Money Back

Return for Full Refund
14-Day Return Period
Satisfaction Guarantee*
*View the full return policy
Shipping : FREE in Canada
Coast-to-Coast Free Shipping
Residents of Canada Only*
*Full shipping policy
Ships out Tuesday
Fast, reliable insured shipping!
---
FREE with this order!Enjoy your free gift with the purchase of this order. It will be added to your cart but discounted in the total.

NOTE: Free Gifts can not be combined with other promotions.

$49.99 value
ddHiFi C-2019
The Choice of Discerning Listeners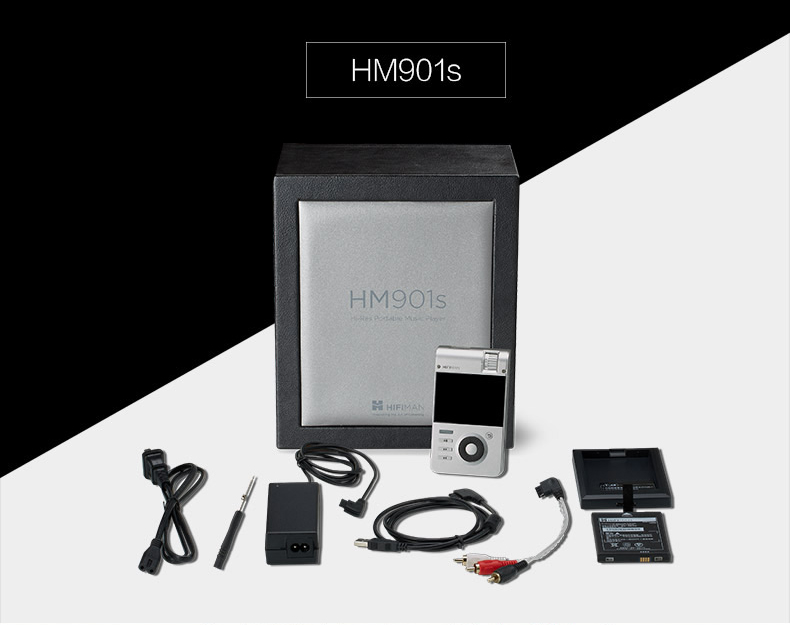 DSD Support Enhanced
DSD (Direct Stream Digital) files can be enjoyed on your HM9O1s with high quality playback.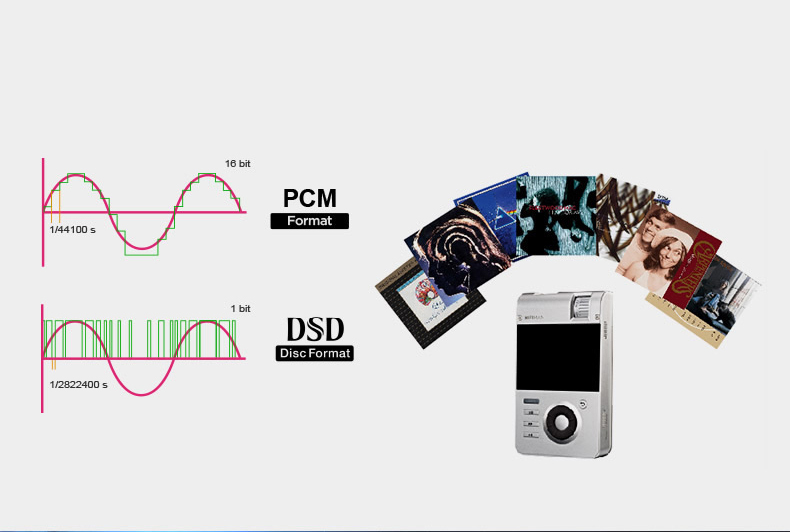 The Premium Choice: ES9018 DAC*2
What is the secret of the best-sounding experience possible? The HM901S utilizes a pair of the top-of-the-line DAC chips from ESS Technology. The ES9018 is the one of, if not the most impressive and high performance DAC chips available.
It took the HIFIMAN development team countless hours to maximize the potential of this device: . Incorporating two chips per each individual channel. The result is a warm sound, emphasizing phe-nomenal midrange reproduction, largely improving upon the dry, cold and analytical nature previously found with a poor single ES9018 chip. As such, the HM9O1s raises the bar, and sets a new standard for high-resolution portable audio players.
Using a pair of E59018 chips achieves a wider sound stage and realizing extremely high detail separation.
Optimized Analog
Circuit Design
The key to the excellent sound? 2 OPA627 and OPA2107 op-amps.
Instead of using the standard design in the data-sheet, the HM9O1s has highly-optimized custom cir-cuit design for the ES9018.
High & low gain modes switchable for corre-sponding headphone and earphone loads.
Dual-Voltage Design: Doubled Divine Sound
Unlike the single battery design commonly found with other portable music players, the HM9O1s utilizes a dual-voltage solution, delNering +/- 7.4 volts, 2,000 mA, and achieving outstanding results.
This design helps eliminate noise from the power-supply, allowing you to focus on your music without distractions.
HM9 Ols: No coupling capacitors and has a wider frequency response to reproduce near perfect live concert recording.
Moreover, HM9O1s relies on Its clever relay design to further Improve the sound quality.
Coupling Capacitors: The frequency response tends to roll off from 150Hz onward. This also results in low frequency distortion.
Advanced Step Potentiometer
The patented step analog volume control is de-signed for precise control and accurate channel balance. It removes the carbon film that tends to wear out easily. The resistors in both chan-nels of the step potentiometer can be paired to make sure they are 100 % identical. No-gain control circuit delivers performance unmatched by the digital volume chip.
Digital volume control chips with no abatement from digital high frequency noise can result in poor sound qyality. HM901s is compatible to most earphones and headphones in the market by simply changing the amp module.
Uncompromising Sound Quality
Potentiometer for Volume Control
Carbon film resistors lack accuracy Each channel can reach 5-10% in error production. This results in unbalanced soundstage and audible distortion.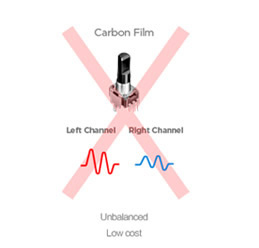 Digital volume control chips with no digital high frequency noise abatement can result in poor sound quality.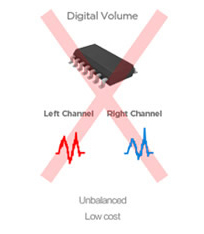 The patented step analog volume control is de-signed for precise control and accurate channel balance(with less than 0.001 in errors). The resistors in both chan-nels of the step potentiometer can be paired to ensure that they are functionally identical. This result is excellent channel balance and soundstage.
Furthermore in order to drive earphones of high sensitivity, HIFIMAN's Advanced Step Potentiometer has a better and smarter gradual attenuation design, particularly at low volumes. This helps avoid inconsistent volume levels and channel imbalance when increasing or decreasing the volume.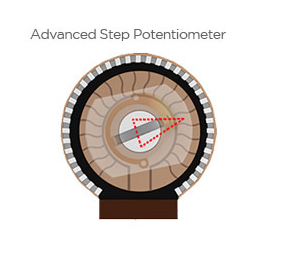 Modular Amplifier Cards
Personal audio comes with headphones with high, low imped-ance and sensitivity, over-ear, on-ear design & This also in-cludes highly sensitive in-ear monitors or earphones. As such, it is incredibly difficult to satisfy the various requirements of all these units with a single circuit.
The HM9O1s features a user-replaceable slot for amplifier cards. As a result, it is now possible to use different cards to best fit the specific requirements of each headphone/ear-phone. The HM9O1s offers true balanced output capability, in-creasing resistance to interference, widening the soundstage, and improving detail and separation.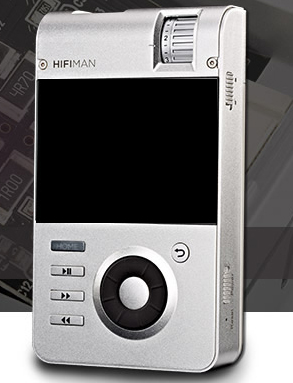 The selection for amplifier cards includes an option for sensitive in-ear monitors. and a MINIBOX and MINIBOX Gold card specifically designed for over-the-ear headphones. Gold card The balanced card Is designed for headphones with a balanced termination, often indi-cated with a 4-pin XLR connector.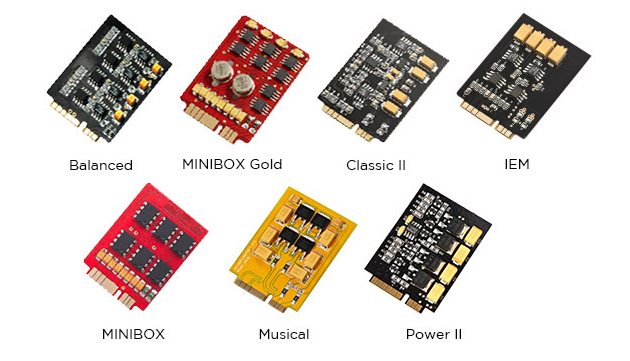 The Balanced amplifier Card was designed with some of the most expensive and high quality parts on the market today. It uses four OPA627 Op-amps and four OPA634 buffers. By using these high quality chips, the listening experience produced by the HM901S is second to none.
This design will work in balanced mode for earphones/headphones with a 3.5mm TRRS or in standard mode for earphones/headphones with a 3.5mm standard jack. This powerful amplifier card will drive some of the most demanding headphones on the market.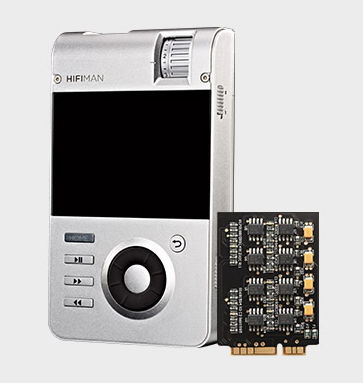 All New Sleek Look by German Design Team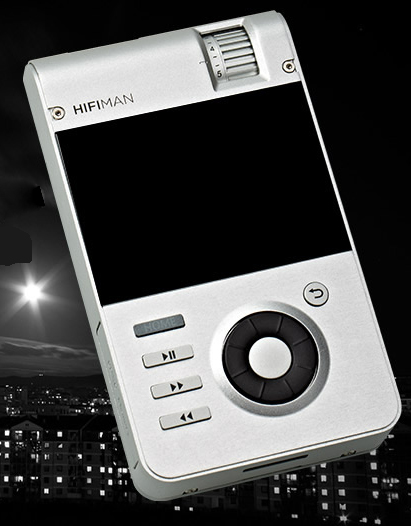 HM901s Deconstructed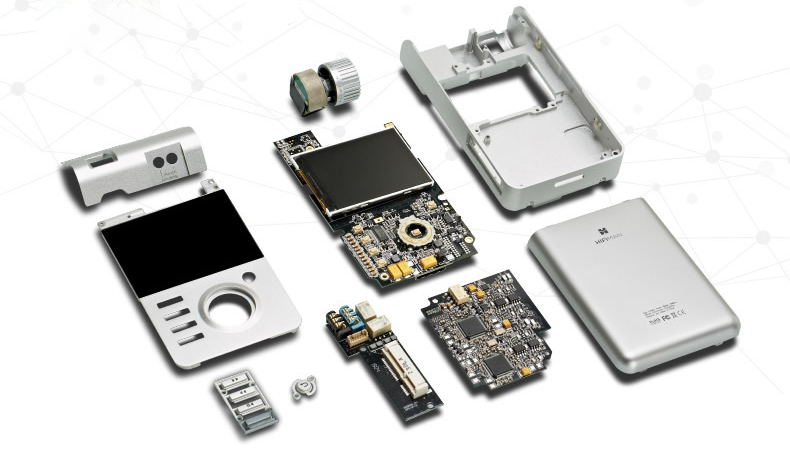 The New TAICHI II UI
Simplified, Elegant and High Performance
Faster Power on/off in only three second - first anywhere in the industry
A Wide Array of Audio Formats Supported
HM901s decods 24 bit 192 kHz high definition music files and offers upsampling to 24/192. Also supports DSD 2.8MHZ file.
Replace CD player with the Dock
No need to keep your CD/SACD player anymore. No need to sacrifice the details of the music you listen to. No need to compromise with the hustle of changing disc. Make HM901s your personal media player, simply add the dock with remote control, and voila!

HM901s
DAC chip: ES9018*2
Op-amp: OPA627*2, OPA2017*2
Frequency response: 20Hz-20kHz
THD: 0.008%(Line out)
S/N: 106db±4
SD card memory: up to 256GB
Battery life: 9 hours
Supported music formats: Mp3, AAC, WMA, OGG, APE, WAV, FLAC, AIFF, ALAC (M4A), DSD
Balanced Amplifier Card
Power Output: 477mW
THD: 0.002%
Frequency Response: 20Hz-20kHz
Separation: 95dB
SNR (A Weight): 106dB