Shure SHA900 DAC for Earphones Portable Listening Amplifier
Secure One-Page Checkout
$1,399.00
Shure

Authorised
---
This product is brand-new and factory sealed

Brand-new. Full Warranty.

Buy with confidence. This product is brand-new and authorized by Shure for sale by Electronics for Less Canada.

Shure SHA900-US
Available
1399
UPC : 042406469777
5% Price Promise
Warranty : 1yr Manufacturer
One Year Warranty
Parts and Labour Warranty
Canada-wide Coverage
Shure Authorized
View the detailed warranty policy
14 Day Money Back

Return for Full Refund
14-Day Return Period
Satisfaction Guarantee*
*View the full return policy
Shipping : FREE in Canada
Coast-to-Coast Free Shipping
Residents of Canada Only*
*Full shipping policy
Ships out in 3 Days

This ships out within 3 business days following your purchase.
---
FREE with this order!Enjoy your free gift with the purchase of this order. It will be added to your cart but discounted in the total.

NOTE: Free Gifts can not be combined with other promotions.

$49.99 value
ddHiFi C-2019
Introducing the SHA900 Portable Listening Amplifier.
The Earphones and Headphones You Love, Only Better
Sacrificing sound quality when you're on the go is a thing of the past with the SHA900 Portable Listening Amplifier. Use it with your mobile device to enhance the experience of your favorite earphones and headphones.
SHA900 Features
Consistent Sound Quality.
What you hear won't be colored by the impedance load of your earphones or headphones.
Widely Compatiable.
The SHA900 works with any earphones and headphones that feature a 3.5 mm jack.
Works with You.
Recharged and compatible with your Mac, PC, iOS and Android devices.
Portability Perfected.
Sized comparably to your mobile device and durable enough for life on the go, the SHA900 makes great sound possible anywhere.
High-Resolution 24/96 ADC/DAC.
Aligns with the exacting Japan Audio Society High-Resolution requirements for both analog-to-digital-to-analog conversation.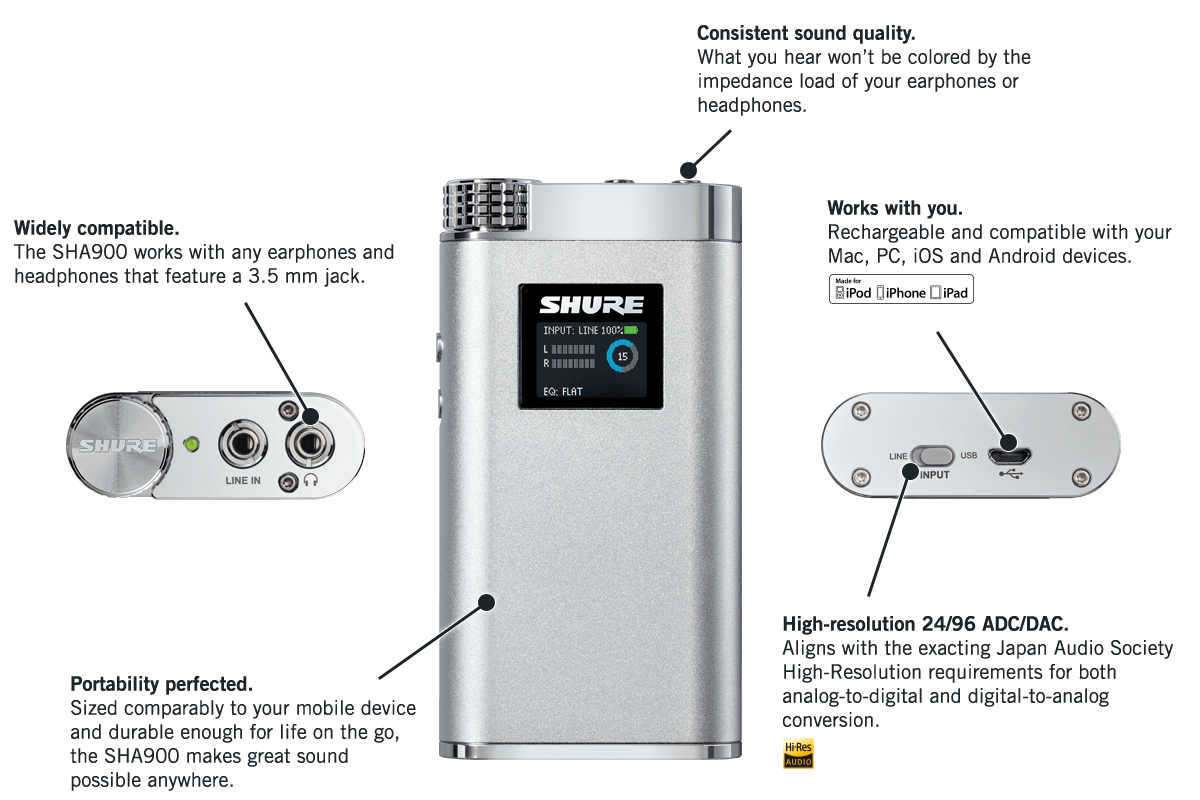 Interface Features
Easy Monitoring of Settings.
Clearly view input source, input level meter, battery level, output volume and EQ setting form the home screen.
Five Eq Presets Loaded Standard.
Flat, Low Boost, Vocal Boost, Loudness and De-ess presets offer easy access to the EQ settings you'll most likely want to tweak. Or, enjoy pure analog audio in Bypass Mode, which bypass digital processing.
Detailed Personal Control.
Further refine your listening experience with four customized EQ setting that allow you to shape and tune your music to suit your tone preferences.
In-ear or Over-the-ear. Love What You Hear.
Whether you prefer your music nestled in your ear with a perfect seal or resting on top like a pillow of sound, you can enhance your listening enjoyment with the SHA900.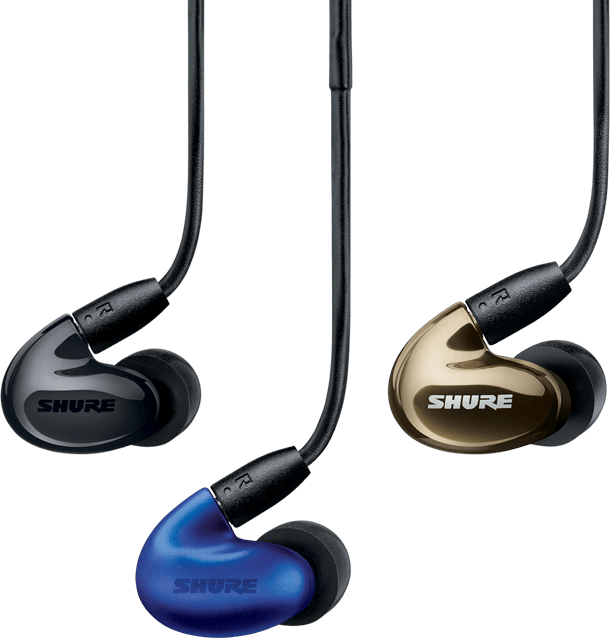 Included Accessories
The SHA900 comes with a variety of cables and adapters for a customized listening experience, plus a wall charger, polishing cloth, and durable bands to secure the amplifier to your mobile device.
Specifications
Bit Depth: 16-bit / 24-bit
Sampling Rate: 44.1 / 48 / 88.2 / 96 kHz
Frequency Response: 10 Hz to 50 kHz
Signal-to-Noise Ratio: Up to 107 dB A-weighted
Adjustable Gain Range: -60 dB to +17 dB
THD+N: 0.05% (1 kHz)
Output Power: Up to 135 mW +135 mW(16 Ω, 1% THD) Up to 95 mW +95 mW(42 Ω, 1% THD)
Output Impedance: 0.35 Ω
Headphone Impedance Range: 6 Ω to 600 Ω
Limiter: Selectable Analog RMS Limiter
Equalizer: 4-band Parametric
USB Input: USB Micro-B Receptacle
Line-In: Input 3.5 mm (1/8")
Headphone: Output 3.5 mm (1/8")
Charging Requirements: USB-powered: 5 V/0.5 A to 1 A
Housing: Chrome Plated Aluminum
Net Weight: 182.0 g (6.42oz.)
Dimensions: 111 x 59 x 21 mm (H x W x D)
Operating Temperature Range: -18° to 57°C (0° to 135° F)
Battery Type: Rechargeable Li-Ion
Battery Nominal Voltage: 3.6V DC
Battery Life: Analog in (BYPASS EQ mode): up to 20 hours USB Input (EQ mode): up to 10 hours
Battery Charging Temperature Range: 0° to 45° C (32° to 113° F)